End Mills, 4 Flute, HSS, Extra Long Reach, Individual Sizes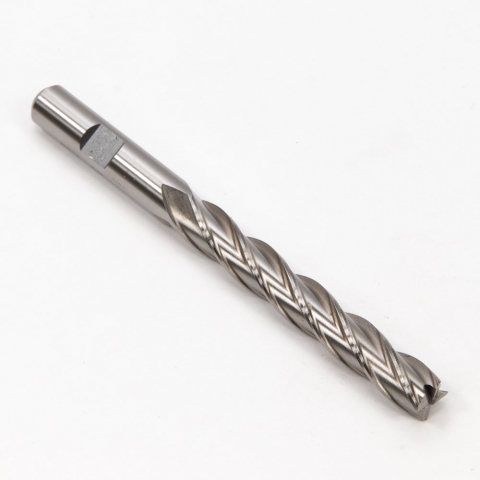 HSS 4 flute end mills
Center cutting, single edge
3/8" weldon shank
Extra long compared to standard 3/8" shank end mills
Limited Inventory
For a limited time we are carrying extra long end mills. This inventory was picked up from our supplier who is not longer carrying them. Each end mill is classified as extra long because the overall length and cutting length is longer than a standard end mill of it's size. For example, our standard 4 flute 3/8" shank, 3/8" cutting diameter end mill (P/N 5158) has an overall length of 2 1/2" and a cutting length (flute length) of 3/4". That same end mill in this group comes in two lengths 3 1/4" with a flute length of 1 1/2" (P/N 6218) and 4 1/4" with a flute length of 2 1/2" (P/N 6219).
Once these end mills are out of stock, we will not carry more. Supplies are limited.
All end mills are made of high speed steel, have 4 flutes, are center cutting and have a 3/8" weldon shank. Milling diameter and lengths vary.