LittleMachineShop.com has brought together all the tools, accessories, and replacement parts a bench top machinist needs.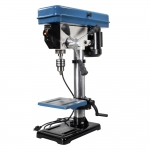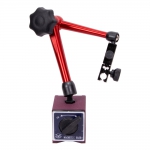 Magnetic Base Indicator Holder
Magnetic base indicator holder with one-knob lock
Permanent magnet has an 80 kg (176 lb) holding force
On/off switch makes it easy to position
V-groove base allows you to mount it on cylindrical surfaces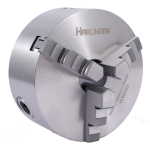 Lathe Chuck, 3-Jaw 3" Premium, Harlingen
Self-centering 3-Jaw lathe chuck
3" (80 mm) diameter
Radial runout maximum of ≤ 0.002" (0.05 mm)
High quality components for enhanced wear-resistance
Includes chuck key, inside and outside jaws

LittleMachineShop.com focuses on replacement parts and accessories for 7x10, 7x12, 7x14, and 7x16 Lathes; Mini Mills; and Micro Mills.
We stock every part for the mini lathes, mini mills, and micro mills from LittleMachineShop.com, Micro-Mark, Grizzly, Harbor Freight, BusyBee, and Clarke. Go ahead: break any part on your machine. We have a replacement. Our Replacement Parts page makes it easy to find the part you need. We even have the parts diagram if you don't know the name of the part.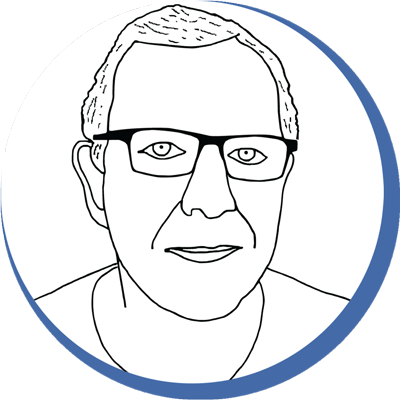 Chris' Tips
Experience has taught me a lot of tips, tricks, and workarounds for using mini lathes and mini mills. Throughout the product pages on this site, look for "Chris' Tips," where I share these little pearls of wisdom.

--Chris Wood, Founder
What our customers say:
"You are the GOOD people! Dealing with you has been very pleasant over the years. It was great fun turning my 7x10 ENCO lathe into a 7x16 and the job came out great. Thank you for supplying all these really fun machine shop items to hobby machinists like me!"
Robert K., 26-Sep-2021
What's New!
HiTorque Machines In Stock
We have these HiTorque machines in stock and ready for shipment.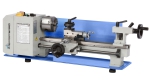 With its 500W brushless DC drive system, the 5100 HiTorque 7x16 Mini Lathe has the most low speed torque of any mini lathe. And features like the 4" 3-jaw chuck, cam-lock tailstock, full half-nuts, and apron gear shield make this lathe unique.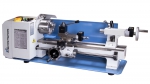 The 7350 HiTorque 7x16 Deluxe Mini Lathe incorporates all the goodness of our 5100 mini lathe, plus it includes an all-steel wedge-style quick change tool post set with five tool holders. In addition, the 7350 features digital readouts on the cross slide, compound rest, and tailstock quill, and it has metal handwheels instead of plastic.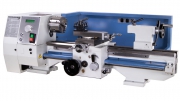 The 7500 HiTorque 8.5x20 Bench Lathe features a power cross feed--a unique feature in lathes of this size. The 1000W brushless spindle drive motor provides tremendous low-end torque and continuously variable speed from 100-2000 RPM in both directions. It features our new control panel, which allows you to stop and then restart the lathe at a pre-selected speed.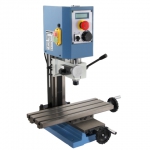 The 4700 HiTorque Micro Mill features a powerful 250W brushless spindle drive motor, which offers tremendous low-end torque, speeds from 100-5000 RPM, and no gears or belts to shift. (No gears also makes it the quietest in its class.) And at 15.7" x 5.7", the mill table is huge! It has a 2 Morse Taper spindle for wide tooling availability.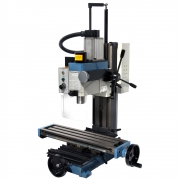 The 3990 HiTorque Mini Mill features an R8 spindle for wide tooling compatibility and a solid column for increased rigidity and reduced chatter. This mini mill has a larger X-Y table and more power (500W brushless DC drive) than its competitors.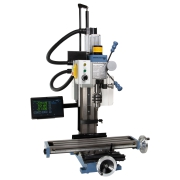 The 4190 HiTorque Deluxe Mini Mill expands on the 3990 with a 3-axis digital readout (DRO) with Bluetooth and 7" tablet display, an electrically interlocked spindle lock for easy and safe tool changes, and machined aluminum handwheels and painted drill handles.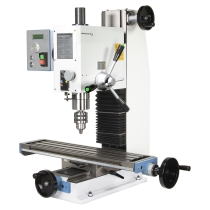 The 6500 HiTorque Bench Mill is a step up in size, rigidity, and power compared to a mini mill. It provides a larger table (23.4" x 5.5"), more travel, and more horsepower (750W). The HiTorque Bench Mill incorporates a true quill and drill press-style handles for easy drilling. A button on the end of each handle reverses the spindle to make tapping easy. The new control panel, originally created for our 6700 large bench mill, includes a digital spindle speed display.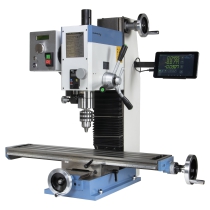 Our 6550 HiTorque Deluxe Bench Mill with Long Table has all of the features of the 6500, but it has a significantly larger table (27.5" x 6.25"). In addition, it comes with a factory-installed 3-axis digital readout (DRO) with Bluetooth and 7" tablet display, an electrically interlocked spindle lock for easy and safe tool changes, and machined aluminum handwheels.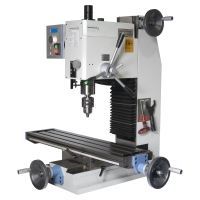 The 6700 HiTorque Large Bench Mill is our largest mill -- a significant step up in size, rigidity, and power compared to a mini mill, or even our bench mill. This benchtop mill provides an even larger table (29.1" x 7.1"), more travel, and more horsepower (1000W). A simple belt change switches between low range and high range, giving you continuously variable spindle speeds from 80-5000 rpm.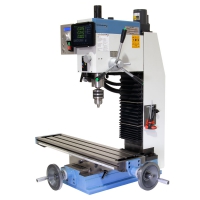 The 6750 HiTorque Deluxe Large Bench Mill is our top-of-the-line mill for home machinists. It has all the features of the 6700 HiTorque Large Bench Mill -- large 29.1"x7.1" table, powerful 1000W DC brushless spindle motor, and tapping mode, to name a few -- plus these deluxe features:
3-axis DRO with Bluetooth and 7" tablet display
Power head lift system
Electrically interlocked spindle lock
International Orders
We ship machines to the US and Canada. We ship everything but machines to most parts of the world. You can place your order on our Web site and choose an appropriate shipping method. The total cost of your order, including shipping and handling, is displayed on the Shopping Cart page before you commit to placing the order.
Join Our E-Mail List
We'll let you know about new products and special offers for preferred customers. Like you, we hate spam. Here's our pledge to you:
We won't overload your inbox. Don't expect to see more than about two messages per month. (Once a week if you sign up for our Weekly Special email.)

We won't use your address for any other purpose or release it to anyone else for any reason.

We'll promptly honor all "unsubscribe" requests.
Sound okay? Then join our email list.