Gear, Carriage Handwheel, 30 Teeth, Bench Lathe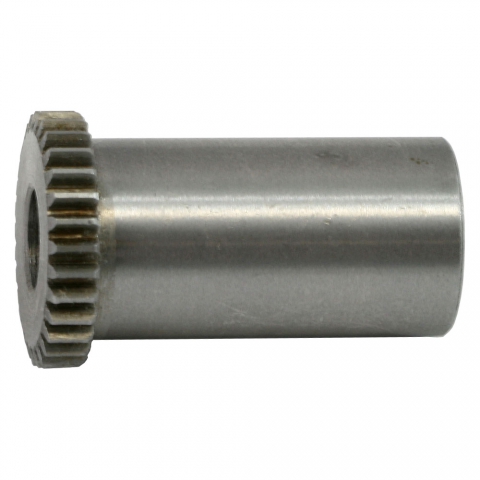 Carriage handwheel gear for bench lathe
Bore 10 mm, diameter 20 mm
30 Teeth, gear width 6 mm
Overall length 42 mm
Length when measures like a nut 36 mm
Part # 324 on SC4 parts diagram (SC4-324)
Shaft on the bench lathe that holds the main handwheel. The overall length is 42 mm but 36 mm when measured like a nut. The bore is 10 mm and diameter is 20 mm. The gear width is 6 mm and has 30 teeth.
This gear fits SIEG SC4 class of bench lathes including the HiTorque bench lathes.
See Used On tab for reference to machines using this part and the corresponding drawing number.
In your instruction manual, this part appears on the parts list as:

Click your model to see the complete parts list.