Borescope, Camera Head Extension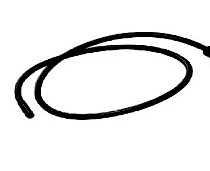 IP67 Water-proof camera (9 mm)
78" (2 M) flexible line
Part Number: 4687
Weight: 1.88 lb
$
79.95
On Sale
Regularly $107.95

This item changes the standard line on a borescope to a 6' line for extended range.
Compatibility
This product works with these LittleMachineShop.com products:
This item ships directly from our supplier in California to you. It might be a day or two longer before it ships, and you will receive it in a separate package from other items on your order. You might receive this item a few days before or a few days after you receive items shipped from our warehouse.