Belt, Timing Bench Lathe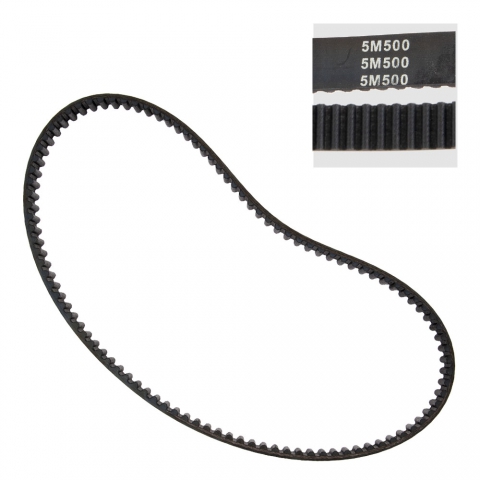 500-5M-15 Timing Belt
100 Teeth
500mm Pitch Length
5mm Pitch
15mm Width
Timing Belt for the HiTorque bench lathes. Also fits various SIEG SC4 bench lathes sold under SIEG and other brand names including the OTMT OT218410 8.5x16 bench lathe.
The belt is a 500-5M-15 (500mm pitch length, 5mm pitch, 15mm width) with 100 teeth.
See the Used On data for drawing number for each machine.
In your instruction manual, this part appears on the parts list as:

Click your model to see the complete parts list.