High Speed Spindle Kit, HiTorque Mini Mill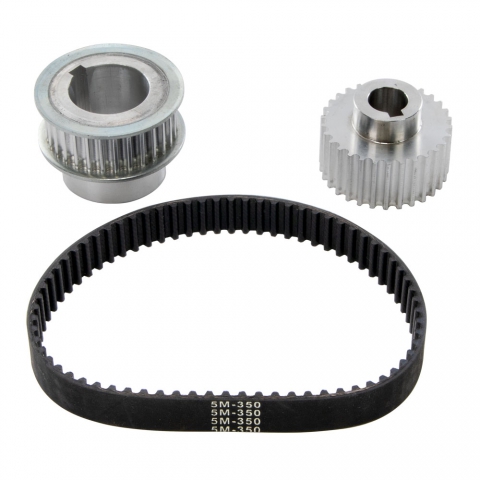 Fits HiTorque mini mills
5000 rpm top speed
Includes two pulleys and a belt
Belt is 350-5M-15, 70 teeth
These pulleys change the spindle speed range to 5000 rpm max.
It's important to have high speed bearings, as the standard bearings are not rated to 5000 rpm. Most LittleMachineShop.com HiTorque Mini Mills have high speed bearings--see the Chris' Tips tab.
The increased speed is great for small cutters such as those used for engraving. Just remember that doubling the speed will cut the torque in half.
This high speed spindle kit uses the same belt as the standard drive pulleys.
We do not have installation instructions completed yet, so you are on your own for installation. The pulleys are easy, but if you have to change the bearings you have to press the spindle out and back in. A hydraulic press makes it an easy task.
Switching pulleys to the original set shouldn't take more than 20 minutes.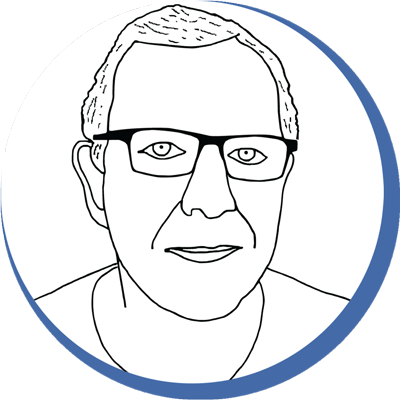 Chris' Tips
This kit fits HiTorque (and other SX2) mini mills. LittieMachineShop.com HiTorque mini mills now have bearings rated for high speed. If you have a HiTorque 4190 or a HiTorque 3990 with a serial number greater than 60552 you already have the high speed bearings. Other SX2 mini mills, including all Micro-Mark 84630 mills, require new bearings. SX2 Mills with an R8 spindle require one each of these two bearings. SX2 mills with an 3MT spindle require two of these bearings.
Compatibility
This product works with the following mills. (If your machine is not on this list, we cannot verify compatibility.)
Micro-Mark 84630 MicroLux Mini Mill
LittleMachineShop.com 3900 HiTorque Mini Mill
SIEG SX2L Mini Mill
LittleMachineShop.com 3960 HiTorque Mini Mill
LittleMachineShop.com 3990 HiTorque Mini Mill
LittleMachineShop.com 4190 HiTorque Mini Mill
SIEG SX2LF Mini Mill