Knob, 8 mm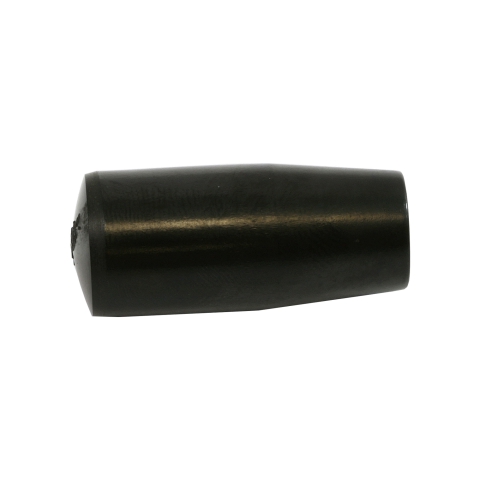 High/Low shifter handle - mini mill
Tailstock locking lever handle - bench lathe
8 mm internal thread
**Due to supply chain issues, this product is temporarily coming as a round ball instead of the typical elongated handle.
This knob is used on the high/low speed shifter of both the mini lathe and the mini mill and on the Z-axis coarse feed on the mini mill.
This 8 mm internal threaded knob also fits the tailstock locking lever and the autofeed handle shaft on the bench lathe. Part #s 18 and 286 on SC4 parts diagram (SC4-18 & SC4-286).
See Used On tab for reference to machines using this part and the corresponding drawing number.