Blocks, 1-2-3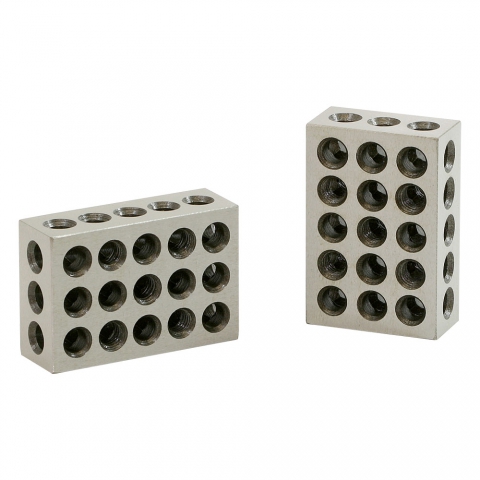 Threaded holes are 3/8"-16 thread
Through holes are 5/16"
Hardened and precision ground steel
Pairs are matched within 0.0002"
These precision 1-2-3 blocks are ground and case hardened on all sides to 50-60 Rc. The blocks are 1" by 2" by 3". They are parallel within 0.0002", flat within 0.0002" and square within 0.0002".
Each set includes two matched blocks.
The blocks have 23 holes through them, 5 are threaded 3/8"-16 NC.