Gear, 2-Speed Intermediate Shaft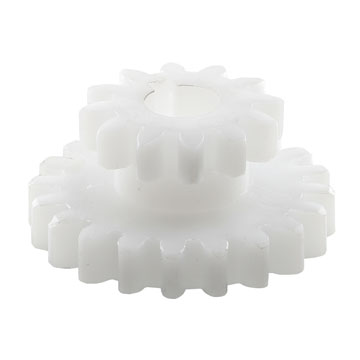 Intermediate Shaft Gear, Mini Mill and Mini Lathe
12 Teeth / 20 Teeth
Bore 12 mm
Keyway 4 mm
Gear Width 8 mm / 10 mm
Transmission gear, 2-speed intermediate shaft.
This gear goes on the intermediate shaft of the mini lathe and mini mill.
This is the smaller of the two transmission gears. It has 12 Teeth on one end and 20 teeth on the other. The gear has a 12 mm bore with a 4 mm keyway.