Lathe Chuck, 3-Jaw 4" Front Mount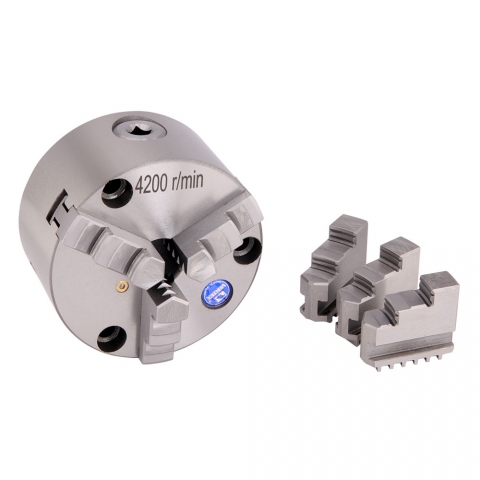 3-jaw Front Mount Lathe Chuck
4" (100 mm) diameter
Includes chuck key, inside and outside jaws
Plain back mounting with bolts thru from the front
High quality steel, hardened and ground
This 4 inch 3-Jaw front mount lathe chuck includes a chuck key, inside and outside jaws, and three M6 mounting bolts.
The chuck has an inside diameter gripping range of 32-84 mm, and an outside diameter gripping range of 3-90mm.
Front mount chucks are designed to be used with rotary tables and other devices where back mounting chucks cannot be used. Easily mount on table, dividing head, fixture, or indexer. This is a plain back chuck and requires a backplate adapter to mount it on a lathe.