4th Axis 6" Rotary Table Package, Tormach 4235
(Discontinued)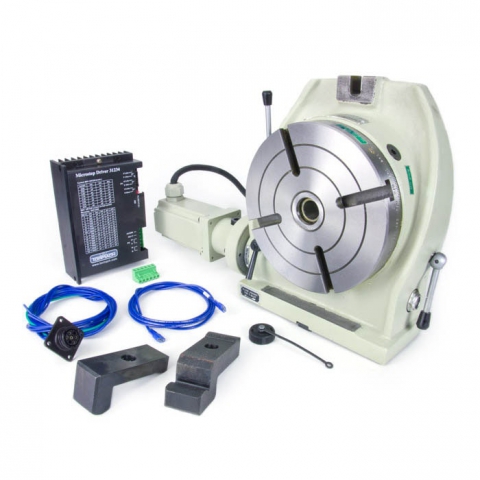 Part Number: 4235
(Discontinued)
Weight: 72.0 lb
Price: $1,695.00


The 4th Axis kit includes a motorized rotary table, driver, and complete installation wiring harness to add a 4th axis to the PCNC 770 or PCNC 1100. The kit supports coordinated motion between X, Y, Z and 4th axis.
The 4th axis extends your machining capability to include rotation of the work piece. This is a fully integrated axis, allowing simultaneous and coordinated motion with all other axes. Whether you're cutting timing screws, cable winding drums, turbine impellers, or simply engraving on cylinders, our 4th axis options are just the ticket.
Includes: Motorized rotary table, mounting hardware, axis driver, wiring, and connection port.
This item ships directly from our supplier in Wisconsin to you. It might be a day or two longer before it ships, and you will receive it in a separate package from other items on your order. You might receive this item a few days before or a few days after you receive items shipped from our warehouse.